UPDATED:
November 18, 2021
JANUARY
January
Employment Boost College Scholarship
Deadline: YEAR ROUND IN A ROLLING BASIS
Open To: Undocumented students with or without DACA
Requirements: High school students who have been accepted to college and students who are currently enrolled in a college or university are eligible to apply for the Employment BOOST college scholarship program. Please visit link for additional information.
Scholarship link: https://employmentboost.com/scholarship
Utah Jump$tart Coalition Scholarship
Deadline:January 1, 2022
Open To: Undocumented students with or without DACA
Requirements:Scholarship is designed to recognize college students who can demonstrate a solid understanding of financial literacy concepts and are pursuing a post-secondary education either at a university, college, trade school or similar institution of higher learning. Be a current Utah high school senior planning on entering an accredited college or university as a full-time, degree-seeking student.
Scholarship Link: https://www.utahjumpstart.org/scholarship
The Wave Fellows Program by CalTech
Deadline: January 9, 2022
Requirements: The WAVE Fellows program provides support for talented undergraduates to conduct a 10-week summer research project at Caltech. The WAVE Fellows program aims to foster diversity by increasing the participation of underrepresented students in science and engineering Ph.D. programs. The program is extended, but not limited, to underrepresented minorities, women, first-generation college students, geographically underrepresented students, educationally and financially disadvantaged students, and students with disabilities. A minimum GPA of 3.2 is required. Students must be current sophomores through non-graduating seniors. Students with DACA status are eligible to apply.
Scholarship Link: http://www.sfp.caltech.edu/programs/wavefellows/application_information
Jack Kent Cooke Foundation
Deadline: January 10, 2022 at 11:59 pm in your local time zone
Requirements: The Cooke Undergraduate Transfer Scholarship is available to students who are transferring from a community college to a four-year college or university to complete their bachelor's degree. Applicants must plan to enroll full-time in a baccalaureate program at an accredited college or university in fall 2020. Have a cumulative undergraduate point average of 3.50 or better on a 4.0 scale. No previous enrollment or attendance at a four-year institution – Students who have attended a four-year institution in the past are not eligible for this scholarship.
Scholarship Link: https://www.jkcf.org/our-scholarships/undergraduate-transfer-scholarship/how-to-apply/
Love Your Career Scholarship
Deadline: January 10, 2022
Open To: Undocumented students with or without DACA
Requirements: You must be a student enrolled in an accredited college or University located in the United States. If you are applying for the fall scholarship, you must be enrolled for classes during that fall semester.
Scholarship Link: https://www.jonestshirts.com/pages/scholarship
The May Firm Scholarship Fund
Deadline: January 15, 2022
Open To: Undocumented students with or without DACA
Requirements: Student enrolled at either a Community College or University
Scholarship Link: https://mayfirm.com/scholarship
Safe For All: Florida Visitors Roadway Safety Scholarship
Deadline: January 15, 2022
Open To: Undocumented students with or without DACA
Requirements: You must:Be a graduating high school senior, have a 3.0 GPA or higher, Plan to pursue 2-year or 4-year degree immediately after high school, Submit a 500-word response to the essay prompt.
Scholarship Link: https://www.rhinolawyers.com/scholarship/
Plasma Cutter Scholarship
Deadline: January 31, 2022
Open To: Undocumented students with or without DACA
Requirements:Students must be enrolled in a college or university or plan to enroll. Your current institution must recognize you as a good student. Please get permission from your parents or legal guardians if you are under 18 a minimum GPA of 3.0 (on a 4.0 scale)
Scholarship Link: https://topplasmacutters.com/get-best-plasma-cutter-scholarship/
The DREAM. US Opportunity Scholarship For Dreamers
Deadline: TBD
Open To: Undocumented students with or without DACA
Requirements: Available to high school and community college students who have DACA, TPS, or have continuously resided in the U.S. before November 1, 2015 up to the present time and have had no lawful status. Please ensure to check you meet the TheDream.US immigration eligibility criteria. Please note: You are not eligible to apply for or receive TheDream.US Scholarship if you are currently or have ever been enrolled in a 4-year institution or a 4-year program. You are eligible to apply if you: 1. Live in and have graduated or will graduate from high school in a locked out-state by the end of the 2020-2021 academic year; 2. Graduated or will graduate with a GPA of 2.8 or better on a 4.0 scale; 3. Have taken the SAT or ACT, intend to relocate to and enroll full-time in a bachelor's degree program at an Opportunity Partner College in the Fall term of the 2021-2022 academic year, and have significant unmet financial need.
Larry H. & Gail Miller Enrichment Scholarship
Deadline: TBD
Requirements: Open to incoming and current University of Utah undocumented students (with or without DACA) who graduated high school in Utah. This scholarship is renewable for up to ten semesters for new freshmen; eight semesters for sophomores; six semesters for juniors; and four semesters for seniors. To renew this award, students must qualify annually by maintaining satisfactory academic achievement and make acceptable progress toward a Bachelor's degree and abide by the University of Utah Student Code of Conduct. To qualify for this scholarship, applicants must be: (a) Admitted to the University of Utah as a matriculated undergraduate student, (b) Eligible for Utah residency status for the academic year for which they are applying, (c) Able to demonstrate financial need (Read more about how to demonstrate financial need here and here, or contact the Dream Center at the University of Utah at dream@utah.edu )
Scholarship Link: https://utah.academicworks.com/opportunities/8867
FEBRUARY
Chicana/o Scholarship Fund
Deadline: February 1, 2021
Requirements: Students must have been admitted to the University of Utah as a full-time undergraduate or graduate student. The student must be a resident of the state of Utah or have lived in Utah for a minimum of five (5) years. Dreamer (with or without DACA) applying for the Chicana/o Scholarship Fund must have graduated from a high school in Utah. Preference will be given to students involved in the Chicana/o / Latina/o community.
Scholarship Link: https://utah.academicworks.com/opportunities/8723
Union Student Leader Scholarship
Deadline: February 14, 2021 by 11:59 (MST)
Requirements: The Union Student Leader Scholarship seeks to identify and recognize student leaders whose involvement has, or will contribute to the overall mission of the Union. This includes students who are or will be associated with the different leadership opportunities within the Union. These opportunities can include but are not limited to involvement with an office or event(s) in the Union. Candidates must have completed one academic semester at an institution of higher education and must have a 2.5 GPA from the University of Utah or prior institution.
Scholarship Link: https://utah.academicworks.com/opportunities/9378/
Student Activism Scholarship
Deadline: February 14, 2021 by 11:59 MST
Open To: Undocumented students with or without DACA
Requirements: Candidates must be admitted to The University of Utah and working toward a Bachelor's degree or a graduate program (Master's or PhD degree). Candidates must have completed one academic semester at the University of Utah. Candidates must have a cumulative GPA of at least 2.0 from the University of Utah or prior institution and must be able to demonstrate financial need for the scholarship via the financial need essay. Candidates must have time to dedicate at least 40 hours a semester and must be willing to work with University leadership to design a module to support and further student activism
Scholarship link: https://utah.academicworks.com/opportunities/24566
Refugees Connecting Our Community Union Scholarship
Deadline: February 14, 2021 by 11:59pm (MST)
Requirements: This scholarship is open to students with refugee backgrounds. In addition, the scholarship committee recognizes the nuances in the legal definition of a refugee. As such, the Refugees Connecting Our Community Scholarship has a broad understanding of who is considered a refugee. This includes anyone who fits the broader definition as "someone who has been forced to flee [their] country because of persecution, war or violence". Additionally, we also extend the understanding of a refugee to anyone who has experienced the intergenerational effects of the refugee and migrant diaspora. This includes having family members who refugees and they themselves are not falling under the legal definitions. Moreover, for the purpose of this scholarship, who is considered a refugee will be up to the applicant and their own definition and understanding of the word. Candidates must also have a cumulative GPA of at least 2.5 from the University of Utah or prior institution.
Scholarship Link: https://utah.academicworks.com/opportunities/8866
Dreamers Connecting Our Community Union Scholarship
Deadline: February 14, 2021, by 11:59 pm. (MST)
Requirements: Open to Utah high school graduating seniors, undergraduate students, and graduate students attending the University of Utah Fall 2018. The Dream Center at the University Of Utah Office of Undergraduate Studies, in partnership with The Union Administration Office, is pleased to announce three (3) scholarships of $5,000 each. The purpose of this scholarship is to identify and recognize incoming and current University of Utah Dreamers whose community engagement and service have, or will contribute to the overall mission of the Dream Center (dream.utah.edu). These opportunities can include but are not limited to involvement with Dream Center events or the community at large. Applicants must also have a 2.5 GPA from the University of Utah or prior institution.
Scholarship Link: https://utah.academicworks.com/opportunities/8732
Student Affairs Diversity Council & Union Student Leader Scholarship
Deadline: February 14, 2021 by 11:59 pm (MST)
Requirements: The purpose of this scholarship is to identify and recognize students whose commitment to creating an inclusive campus community, has or will contribute to the overall mission of the Union and/or campus community. This includes students who are or will be associated with promoting diversity and inclusion within the Union and/or campus community. These opportunities can include but are not limited to involvement with an office in the Division of Student Affairs, events sponsored by the Union, or the broader campus community. This scholarship is available to students currently enrolled at the University of Utah. Candidates must take a minimum of 12 undergraduate credits, or if you are a graduate student, you must have full-time status according to your respective graduate program. Candidates must have a cumulative GPA of at least 2.5 from the University of Utah or prior institution.
Scholarship Link: https://utah.academicworks.com/opportunities/9380
New American Scholarship
Deadline: February 14, 2021 by 11:59 (MST)
Requirements: The purpose is to identify and recognize students whose community engagement and service have, or will, contribute to the mission of the Union and the refugee community. The New American Scholarship honors the journeys of refugees and how they resettled. This scholarship is open to students with refugee backgrounds. In addition, the scholarship committee recognizes the nuances in the legal definition of a refugee. As such, the New American Scholarship has a broad understanding of who is considered a refugee. This includes anyone who fits the broader definition as "someone who has been forced to flee [their] country because of persecution, war or violence". Additionally, we also extend the understanding of a refugee to anyone who has experienced the intergenerational effects of the refugee and migrant diaspora. This includes having family members who refugees and they themselves are not falling under the legal definitions. Moreover, for the purpose of this scholarship, who is considered a refugee will be up to the applicant and their own definition and understanding of the word. Candidates must have a cumulative GPA of at least 2.5 from the University of Utah or prior institution (including high school).
Scholarship Link: https://utah.academicworks.com/opportunities/12125
American Indian Resource Center & Union Student Leader Scholarship
Deadline: February 14, 2021 by 11:59 (MST)
Requirements: The AIRC Union Student Leader Scholarship committee defines a commitment to inclusivity as, the process of working collaboratively with community groups and individuals to address issues that impact the well-being of historically marginalized communities in an effort to provide equitable service(s). For purposes of this scholarship and application, we also have a broad interpretation of the definition of community to mean the University of Utah, the Salt Lake City area or your own personal community. Candidates must have a cumulative GPA of at least 2.5 from the University of Utah or prior institution.
Scholarship Link: https://utah.academicworks.com/opportunities/9691
Dining Services & Union Student Leader Scholarship
Deadline: February 14, 2021 by 11:59 (MST)
Requirements: Candidates must be employed with Dining Services at the University of Utah. The purpose of this scholarship is to identify and recognize student leaders whose involvement has, or will contribute to the overall mission of Dining Services and the University Union. This includes students who are or will be associated with the different leadership opportunities within Dining Services or the University Union. The Union Student Leader Scholarship committee defines leadership as, the ability to communicate and embody a vision so that others commit to fulfilling the mission and goals of the University of Utah and the University Union. Leaders demonstrate self-knowledge, role modeling, integrity, decision-making ability, conflict resolution skills, and vision (adapted from the Association of College Unions International). Leadership is not always defined by holding a formal position. Candidates must have a cumulative GPA of at least 2.5.
Scholarship Link: https://utah.academicworks.com/opportunities/934
Maria Isabel Reyes Memorial Scholarship
Deadline: February 14 2021 by 11:59 (MST)
Requirements: This scholarship is open to assist a transfer student in accomplishing their academic goals. The purpose of this scholarship is to identify and recognize a transfer student whose commitment to creating an inclusive campus community has, or will, contribute to the culture, values, and overall mission of the Union. For purposes of this scholarship and application, we also have a broad interpretation of the definition of a transfer student to mean any student who has previously attended a regionally accredited college or university after successfully graduating from high school or obtaining their GED. Candidates must have a cumulative GPA of at least 2.5 from the University of Utah or prior institution.
Scholarship Link: https://utah.academicworks.com/opportunities/9349
West High Alumni Association Union Scholarship
Deadline: February 14, 2021 by 11:59 (MST)
Requirements: The West High Alumni Association, in partnership with The Union Administration Office is pleased to announce two (2) scholarships of $5,000 each to assist undergraduate and graduate students at the University of Utah who are also graduates of West High School in Salt Lake City, Utah. Candidates must have a cumulative GPA of at least 2.5 from the University of Utah or prior institution.
Scholarship Link: https://utah.academicworks.com/opportunities/12159
Graduate School & Union Student Leader Scholarship
Deadline: February 14, 2021 by 11:59 (MST)
Requirements: The Union recognizes graduate students (in either masters or doctoral-level programs) within our campus community for their dedication and commitment to creating an inclusive environment. The Graduate School & Union Student Leader Scholarship Committee has a commitment to inclusivity. We work collaboratively with community groups and individuals to address issues that impact the well-being of historically marginalized communities in an effort to provide equitable service(s). Candidates must have a cumulative GPA of at least 3.0 at the University Of Utah or at a previous institution. Must be graduate students currently enrolled at the University of Utah.
Scholarship Link: https://utah.academicworks.com/opportunities/13552
Crimson Transfer Honors Society & Union Student Leader Scholarship
Deadline: February 14, 2021 By 11:59 (MST)
Requirements: The mission and purpose of CTHS is to 1) recognize academic success of all transfer student at the U; 2) encourage and support transfer students as they transition into their majors and graduate school; 3) get transfer students involved on campus and help find ways they can serve their community; and 4) encourage members of CTHS in aiding other transfer students as they acculturate to their campus. To learn more about CTHS, please visit their website. This scholarship is available to transfer students currently enrolled at the University of Utah. This scholarship is NOT limited to current members of CTHS. Candidates must have a cumulative GPA of at least 3.5 from the University of Utah or prior institution.
Scholarship Link: https://utah.academicworks.com/opportunities/13565
First Ascent Scholars
Deadline: February 15, 2021
Requirements: Open to Utah high school graduating seniors planning to attend the University of Utah. Applicants and demonstrate an interest in majoring or minoring in business or business-related fields. Applicants must have a GPA of 3.0 or higher and demonstrate financial need.
Scholarship Link: https://eccles.qualtrics.com/jfe/form/SV_6PwldibVTa7pbMx
"SI SE PUEDE" – DR. AMANDA PEREZ SCHOLARSHIP

Deadline: February 15, 2021 11:59PM PST
Open To: Undocumented students with or without DACA
Requirements: The "Dr. Amanda Perez" Scholarship was developed in 2008 to assist high school and college freshman students who are interested in pursuing a career in medicine. Personal qualities, financial need, academic and extracurricular achievement, and ability to attend the Annual LMSA West Regional Conference will be considered in the selection process. Dr. Amanda Perez is an alumna of LMSA-West at the Charles Drew University Chapter, where she served as Medical Student Representative. She later was in charge of the Scholarship Program when she served on the Executive Board for the Western Region. Award recipients will have the chance to meet Dr. Amanda Perez at the LMSA West conference.
Scholarship Link: https://lmsa.net/west/scholarships/
Hispanic Scholarship Fund General Scholarships
Deadline: February 15, 2021
Requirements: The Hispanic Scholarship Fund General Scholarship is open to U.S. Citizen, Permanent Legal Resident, DACA or Eligible Non-Citizen (as defined by FAFSA). In order to qualify for an HSF scholarship, each applicant must meet all of the following requirements: Applicant must be of Hispanic heritage; minimum of 3.0 GPA on a 4.0 scale (or equivalent) for high school students; minimum of 2.5 GPA on a 4.0 scale (or equivalent) for college and graduate students; student must plan to enroll full-time in an accredited not-for-profit 4-year university or graduate school during Fall of scholarship cycle year; complete FAFSA application online (DACA students must also fill out, but not submit – learn more by clicking here and here); and complete state DREAM Act financial aid application (if applicable; Utah does NOT have a State DREAM Act). All majors and graduate fields accepted. Scholarship awards range from $500 to $5,000.
Scholarship Link: https://www.hsf.net/scholarships
Lounge Lizard Web Design Scholarship
Deadline: February 20, 2021
Open To: Undocumented students with or without DACA
Requirements: Only open to students attending school in the United States. Applicant must be a student at an accredited school, or be accepted to begin school at an accredited school within 6 months of application.
Scholarship link: https://www.loungelizard.com/scholarship
The Dream.US National Scholarship
Deadline: February 25, 2021 by 11:59 (PST)
Open To: Undocumented students with or without DACA
Requirements: Available to high school and community college students who have DACA, TPS, or have continuously resided in the U.S. before November 1, 2015 up to the present time and have had no lawful status. Please ensure to check you meet the TheDream.US immigration eligibility criteria. Other requirements include: Financial need, graduated or will graduate with a GPA of 2.5 or better on a 4.0 scale, Are NOT and have not previously been enrolled in a four-year institution or bachelor program and have not earned more than 21 credits in a community college (not counting credits earned in a pre-college or dual enrollment program in high school); 5. Intend to enroll full-time in an associate or bachelor's degree program at a Partner College no later than the Spring term of 2021-22 academic year, are eligible for in-state tuition at the Partner College you want to attend (not applicable if it is a private Partner College).
Scholarship Link: https://www.thedream.us/scholarships/national-scholarship/
First-Degree scholarship
Deadline: February 28, 2021
Requirements: 1. High school sophomores residing in Salt Lake County. 2. Students are not eligible to apply if any parent or stepparent has graduated with a bachelor's degree from a college or university in the United States. 3. Students are not eligible if household income is greater than $75,000. Open to DACA and undocumented students.
Scholarship Link: https://firstdegreescholarship.org/#apply
Women's Resource Center Annual Scholarship
Deadline: February 28, 2021
Requirement: Scholarships through the Women's Resource Center (WRC) have been established to provide educational assistance through scholarships for students. Each scholarship offered through the WRC has an enrollment, grade point average, matriculation, residence, and documentation requirement. Please review each scholarship requirement carefully before applying. Applications that have every scholarship selected will not be considered.
Scholarship Link: https://utah.academicworks.com/opportunities/12118
LGBT Resource Center Scholarship
Deadline: February 28, 2021
Requirements: The LGBT Resource Center awards a scholarship to 3-10 students every spring semester. The student must have and maintain a cumulative GPA of 2.7, meet HB 144 requirements (click hereto learn more), and have already completed one semester of coursework at the University of Utah or another higher education institution at the time of application. First-time applicants will be considered first, and undergraduate, as well as graduate students, are encouraged to apply. This scholarship requires completed application questions, an official copy of college transcript(s), and at least one letter of recommendation (one letter required, two letters recommended). The areas of consideration for this scholarship are academic performance, involvement in LGBTQ* cultural/academic organizations, participation in LGBTQ* school-wide and community activities, personal goals and letters of recommendation, financial need, and any other special considerations.
Scholarship Link: https://lgbt.utah.edu/resources/scholarships.php
MARCH
Good Samaritan Foundation: Scholarship Program
Deadline: Rolling Deadline
Open To: Undocumented Students with or without DACA
Requirements: Priority given to students in living in the West side of Salt Lake City (i.e. Rose Park, Glendale, FairPark, WestPointe, Poplar Grove, etc.).Students need to be accepted and/or attending a state college or university (i.e. SLCC, UofU, LDSBC, etc.). Be a student in good standing making satisfactory progress towards a certificate or bachelor's degree.
Scholarship Link: https://gsfutah.org/scholarship-program/
Dream Big Scholarship
Deadline: March 1, 2022
Open To: Undocumented students with or without DACA
Requirements: Any student 18 years or older currently attending a college or university may apply for the scholarship
Scholarship Link: https://www.rentlingo.com/scholarship
UGS/Alumni "We Get It Shit Happens" Scholarship
Deadline: March 1, 2021
Open To: Undocumented students with or without DACA
Requirements: Students must have completed over 50 credits towards an undergraduate degree at the University of Utah. Have at least a 2.0 GPA and have an extenuating circumstance that has created a financial shortfall. Applicants must also be enrolled in at least 9 (nine) credit hours at the University of Utah. This scholarship is open to undocumented students (with or without DACA) who have graduated from a Utah high school.
Scholarship Link: https://utahsa.az1.qualtrics.com/jfe/form/SV_9LEx5vGU4wZOo5f
Youthlinc Young Humanitarian Award
Deadline: March 1, 2021
Requirements: The Youthlinc Utah Young Humanitarian Award is a $5,000 college scholarship rewarded to an altruistic young person who strives to serve the local and global community each year. One runner-up will receive a $3,000 college scholarship. Three runner-ups will receive a $1,000 college scholarship. Youthlinc recognizes young people for their accomplishments in sports and academics, this is an award that celebrates outstanding humanitarian service among youth. Promoting humanitarian service among youth is the reason behind this annual tribute, sponsored in its tenth year by the George S. & Dolores Doré Eccles Foundation. Applicants must be U.S. Citizens, Permanent Residents, or DACA beneficiaries; a Junior or Senior in a Utah high school or must be enrolled full-time in an undergraduate college or university program in the state of Utah.
Scholarship Link: https://www.youthlinc.org/young-humanitarian-award/application-young-humanitarian-award/
Don't Text and Drive Scholarship
Deadline: March 15, 2022
Open To: Undocumented students with or without DACA
Requirements: Any student, 24 years old or younger, that is currently admitted or enrolled in a four-year college/university or graduate school or will be applying to one in the next calendar year is eligible.
Scholarship Link: https://www.mjqlaw.com/scholarship/
GoSkills Scholarship
Deadline: March 15, 2022
Open To: Undocumented students with or without DACA
Requirements: Any female high-school or college student, who wants to start her own online business.
Scholarship Link: https://www.goskills.com/Scholarship
Financial Wellness Center "Almost There" Scholarship
Deadline: March 15, 2021
Open To: Undocumented Students with or without DACA
Requirements: The Financial Wellness Center is awarding several scholarships to undergraduate and graduate students who are in their senior year to reduce loans and assist with unmet financial need. This scholarship is for students who may have considered dropping out of school due to finances and just need a little bit of extra help to complete their degree. This a one-time nonrenewable award for 2021-2022 and will only be applied to the semester in which you graduate (i.e. Fall 2021, Spring 2022, Summer 2022). These are refundable scholarship funds. Preference will be given to students who are paying their own way through college.
Scholarship Link: https://utah.academicworks.com/opportunities/22999
The Real Life Scholarship
Deadline: March 15, 2021
Open To: Undocumented students with DACA
Requirements: The Real Life Scholarship is a need-based college scholarship available for Real Life high school seniors or college students of refugee or immigrant background. Scholarships are awarded in the amounts of $5,000, $3,000, and $2,000. Students must also be accepted to a college or university and be a full-time student, maintain a minimum 2.5 GPA and complete FAFSA (PELL eligible).
Scholarship Link: https://www.youthlinc.org/real-life-scholarship-application/
The Jiffy Lube "Teen Driver" Scholarship
Deadline: March 15, 2021
Requirements: The Jiffy Lube "Teen Driver" Scholarship Program, has been created to give a unique and early opportunity for high school students to gain funding for college, or other qualified technical and/or professional programs through a scholarship award sponsored by neighborhood Jiffy Lube owners. Jiffy Lube wants to learn more about what drives these students now and where they see themselves down the road. The "Teen Driver" Scholarship opportunity is open to teen drivers enrolled in high school. The scholarship awards will not be based on a student's GPA or other standard qualifying criteria, rather each individual will be allowed to express his/her "inner drive" and personal ambition — his/her chance to be behind the wheel. Applicants must be between 16-18; be U.S. Citizens, Permanent Residents, or DACA beneficiaries in a Utah high school. Please visit the link below for application and instructions.
Scholarship Link: https://www.yourturn2apply.com/UTothers.htm
Chartwells Community In Action Scholarship
Deadline: March 15, 2021
Open To: Undocumented students with or without DACA
Requirements: This scholarship, sponsored by the University of Utah Credit Union, is a one-year award providing $3,000 in financial support to be applied towards a student's housing costs. The scholarship can be applied toward any HRE housing location/room type based on the room selected by the student at the time of reservation. Students are responsible for reserving their own room via Housing & Residential Education's housing sign-up process. If the room type you choose is more expensive than what is covered, the student is expected to pay the difference in cost. Three total scholarships are available each academic year. Applicant must be either an incoming fist-year student or a transfer student, enrolled at the University of Utah as a full-time student (at least 12 credit hours per semester), and maintain a minimum 2.5 cumulative GPA at the University of Utah.
Scholarship Link: https://housing.utah.edu/apply-reserve/rates-n-housing-account/scholarships/
Global Internship Scholarship
Deadline: March 15, 2021
Open To: Undocumented Students who have graduated from a Utah high school
Requirements: Must be a degree-seeking student at the University of Utah. Student must participate in a global internship and be registered for HNKLY credit, must be a U.S. citizen, lawfully present in the U.S., or have graduated from a Utah high school, and a Cumulative 3.0 GPA
Scholarship Link: https://www.hinckley.utah.edu/for-global-interns
Joseph James Morelli Scholarship
Deadline: March 17, 2021
Requirements: The Joseph James Morelli Scholarship Fund supports high school and college students with dyslexia, dysgraphia, and/or dyscalculia who wish to pursue a career in science, technology, engineering, and math (STEM). Scholarships may be used towards tuition costs, needed resources, tutoring, and/or testing costs and will range from $500 to $2,500.
Scholarship Link: https://morelli.smapply.io/prog/2020_joseph_james_morelli_legacy_foundation_scholarship/
Deborah S. Bayle Scholarship Fund for Youth
Deadline: March 19, 2021
Open To: Undocumented Students with or without DACA
Requirements: Scholarship is only open to High School Seniors at Hillcrest, Cottonwood, Kearns High Schools and Salt Lake Center for Science Education. Scholars will be required to be enrolled in 12 credits at Salt Lake Community College, University of Utah, Utah Valley University or Weber State University for each semester they are receiving an award. Scholars must maintain at least a 2.5 GPA during the academic year (fall and spring semesters.) Scholars agree to be an active participant in a college or university student support and retention program. A list of options will be provided to you for the school you attend. Scholars must reapply for FAFSA and seek out additional scholarships each year as part of their reapplication process.
Scholarship Link: https://uw.org/scholarships/
Boyce C. Yanik For Sigma Nu Fraternity Members
Deadline: March 21, 2021
Requirements: The C. Boyce Yanik Scholarship covers full tuition (up to 13 credit hours per semester) for fall and spring semesters. Eligible applicants must be current Sigma Nu Fraternity members attending the University of Utah full-time.
Scholarship Link: https://utah.academicworks.com/opportunities/18241
Kenneth P. & Penny B. Jameson Family Scholarship
Deadline: March 21, 2021
Requirements: Students must have been admitted to the University of Utah as an H.B. 144 student and have completed at least one year at the University of Utah. The Jameson Family Scholarship looks for motivated students who have been involved in leadership and/or community activities, have a good academic record, have financial need, and are enrolled as full-time students at the time the award is used. Preference will also be given to (a) students who are majoring in the College of Social and Behavioral Science, (b) students who have been involved in leadership and/or community activities, and (c) students who have applied for Deferred Action for Childhood Arrivals (DACA), although the scholarship eligibility will not be limited to these students alone.
Scholarship Link: https://utah.academicworks.com/opportunities/8426
APRIL
Davis-Putter Scholarship Fund
Deadline: April 1, 2021
Requirements: Open to high school seniors, undergraduate, and graduate students. The first and most important qualification for a Davis-Putter Scholarship is active participation in struggles for civil rights, economic justice, international solidarity or other progressive issues. The scholarship committee also evaluates the applicant's financial need and ability to perform academically at the college level.The Davis-Putter Scholarship is open to undocumented students (with or without DACA), and students who are U.S. Permanent Residents, and U.S. Citizens.
Scholarship Link: http://www.davisputter.org/apply/apply-for-scholarships/
Intellirings Scholarship
Deadline: April 5, 2021
Open To: Undocumented Students with or without DACA
Requirements:Be currently enrolled in a 2- or 4-year college
Scholarship Link: https://intellirings.com/scholarship/
SelectHealth Scholarship
Deadline: April 15, 2021
Requirements: The SelectHealth Scholarship is a two-year full scholarship for freshman Hispanic and Latinx students with demonstrated financial need at Salt Lake Community College (SLCC) who are interested in a career in healthcare. To qualify for the SelectHealth Scholarship, students must: Identify as Hispanic or Latinx, demonstrate financial need, have a 3.0+ GPA, be a graduate from a Salt Lake area school district: Jordan, Canyons, Murray, Granite, or Salt Lake City, have a goal to graduate with an associate degree within two years and demonstrate dedication to improving our community through civic engagement and community service.
Scholarship Link: http://www.slcc.edu/scholarships/select-health-scholarship.aspx
Utah Energy Workforce Scholarship
Deadline: April 15, 2021
Open To: Undocumented Students with or without DACA
Requirements:Eligible applicants must currently be a 12th-grade student enrolled at any public or private high school in Utah or a first-year student pursuing a STEM undergraduate degree or energy-related technical certification at a Utah institute of higher learning. Students must certify their intent to pursue a STEM course of study at a public or private Utah institution of higher learning or a license, certificate or skill training that supports the energy industry at a school that is part of the Utah System of Technical Colleges. Previous winners of the scholarship are not eligible to apply.
Scholarship Link: https://energy.utah.gov/energy-education/scholarships/
ATLAS SHRUGGED ESSAY CONTEST
Deadline: April 21, 2021
Requirements: This contest is open nationwide and open to undocumented students. Applicants must write an essay regarding a topic about one of Ayn Rand's novels. Scholarship is open to high school students, undergraduate and graduate students.
Scholarship Link: https://www.aynrand.org/students/essay-contests#rules
Trullijo Alvarado Scholarship
Deadline: April 23, 2021
Open To: Undocumented students with or without DACA that qualify for HB 144
Requirements: Must be an AMES alumnus. Undergraduate students attending the University of Utah or SLCC, full-time. In good academic standing. Has financial need to continue in college. Currently has HB144 and identifies as a Dreamer. Applications must include: resume, 1-2 page double-spaced autobiography, and proof of college enrollment.
Scholarship Link: Email application to Martha Taylor – mtaylor@ames-slcc.org
The Fountainhead Essay Contest
Deadline: April 29, 2021
Open To: Undocumented students with or without DACA
Requirements: This contest is open nationwide and open to undocumented students. Applicants must write an essay regarding a topic about one of Ayn Rand's novels. Entrant must be in 11th or 12th grade for any part of the school year in which the contest is held. The Ayn Rand Institute reserves the right to make exceptions to this rule, on a case-by-case basis, for international students or for students with nonstandard school years. Verification of school enrollment will be required for all winning entrants.
Scholarship Link: https://www.aynrand.org/students/essay-contests#rules
Anthem Essay Contest
Deadline: April 29, 2021
Open To: Undocumented students with or without DACA
Requirements: This contest is open nationwide and open to undocumented students. Applicants must write an essay regarding a topic about one of Ayn Rand's novels. Entrant must be in 8th, 9th, 10th, 11th, or 12th grade for any part of the school year in which the contest is held. The Ayn Rand Institute reserves the right to make exceptions to this rule, on a case-by-case basis, for international students or for students with nonstandard school years. Verification of school enrollment will be required for all winning entrants.
Scholarship Link: https://www.aynrand.org/students/essay-contests#rules
TasteKitchen Table Scholarship
Deadline: APRIL 29, 2021
Open To: Undocumented Students with or without DACA
Requirements:This is a chance for Undergraduate or Postgraduate students with the passion of "Kitchen Appliances" to receive $1000 as Scholarship. This scholarship can be utilized either in course materials or other resources.This scholarship is only for students that are currently enrolled in colleges, universities or high schools.
Scholarship Link: https://tastekitchenandtable.com/scholarship/
HENAAC Scholarship
Deadline: April 30, 2021
Requirements: Recipients must be enrolled full-time in a STEM undergraduate or graduate program for the upcoming fall semester, at an accredited 2-yr or 4-yr college/university in the U.S. or its territories. Applicants must demonstrate leadership through academic achievements and campus/community activities; be Science, Technology, Engineering or Math related majors; have an overall grade point average of 3.0 or higher; be of Hispanic descent and/ormust demonstrate significant leadership or service within the underserved community.
Scholarship Link: http://www.greatmindsinstem.org/college/henaac-scholarship-application-guidelines
RentHop's College and University Scholarship Program
Deadline: April 30, 2021
Requirements: Student must be a current student in an eligible undergraduate program or a graduating high school senior, working towards a bachelor's degree or associates degree.
Scholarship Link: https://www.renthop.com/college_scholarship
The Kemi Scholarship
Deadline: TBD
Open To: Undocumented students with or without DACA
Requirements: The ILERA Project will award two recipients an overall of $1000 each to cover their first year in college ($500 per semester). The following are the eligibility requirements: The applicant must be BLACK (e.g. African, African-American, Caribbean, Afro-Latinx). Must be a High School Senior who is enrolled, or plans to enroll, in a 2-year or 4-year institution for the fall 2020 semester. The applicant must have a GPA of at least 3.0.
Scholarship Link: https://docs.google.com/forms/d/e/1FAIpQLSdt1OvvT4x2FNIdtlOP1PS-Y4CoGFeLbqdvZPx8-G5PoxlHcg/viewform
#Heretostay Undocumented Student Scholarship
Deadline: TBD
Open To: Undocumented students with or without DACA
Requirements: The Somos Dreamers #HeretoStay Undocumented Student Scholarship is a private scholarship made possible by the generous donations of members of our community. The #HeretoStay scholarship awards scholarships to undocumented students (with or without DACA) who will attend a USHE college or university in 2019-2020. The award will be disbursed at the request of the student for Summer 2019, Fall 2019 and/or Spring 2020 semesters.
Scholarship Link: https://ugs.formstack.com/forms/heretostay_2019_2020
MAY
Byron Hanke Fellowship
Deadline: May 1, 2021
Open To: Undocumented students with or without DACA
Requirements: Applicants must be enrolled, at time of application and through the research period, in a graduate level program (masters, doctoral, legal) at an accredited higher education institution in the United States or Canada. Students from any relevant discipline may apply for the Hanke Fellowship, provided their research project relates to community associations and/or common interest communities.
Scholarship Link: https://foundation.caionline.org/scholarships/hanke/
Maison Law Students With Injuries Scholarship
Deadline: May 1, 2021
Open To: Undocumented Students with or without DACA
Requirements:Student must be a graduating, college-bound high school senior or be currently enrolled in an accredited college or university. Student must have a minimum 3.0 GPA and provide a response to the essay prompt.
Scholarship Link: https://maisonlaw.com/community/injury-scholarship/
The Claudia Patricia Gomez Gonzalez Scholarship
Deadline: May 2, 2021 at 11:59 PST
Open To: Undocumented students with or without DACA
Requirements: -Be an undocumented person from a Central American country (Belize, Costa Rica, El Salvador, Guatemala, Honduras, Nicaragua, Panama) -Will be enrolled in an educational program during the 2021-2022 academic year (this includes English courses, transitional classes, vocational programs, certificate programs, GED courses, college courses) No GPA requirement.
Scholarship Link: https://www.undocuscholars.com/scholarships
The Victoriano Macias Luevano Scholarship
Deadline: May 2, 2021 at 11:59 PST
Open To: Undocumented students with or without DACA
Requirements: -Be an undocumented student -Will be enrolled at a higher ed institution during the 2020-2021 academic year
Open to all undocumented students (undergraduate, graduate, medical school, law school, etc.) No GPA/involvement requirement.
Scholarship Link: https://www.undocuscholars.com/scholarships
The Black is Brilliant Scholarship
Deadline: May 2, 2021
Open To: Undocumented students with or without DACA
Requirements: -Be an undocumented student -Identify as Black/African/Afro (i.e. Afro-Latinx) -Will be enrolled at a higher ed institution during the 2020-2021 academic year Open to all undocumented students (undergraduate, graduate, medical school, law school, etc.) No GPA/involvement requirement
Scholarship Link:https://docs.google.com/forms/d/e/1FAIpQLSd7Ss2QaeMIxaEmpjW07GnYmTfJ5LuAX5uoRvLDoGPAPnK9sg/viewform
El Derecho a Sonar Scholarship
Deadline: May 2, 2021
Open To: Undocumented students with or without DACA
Requirements: -Be an undocumented parent -Will be enrolled in an educational program during the 2020-2021 academic year (this includes English courses, transitional classes, vocational programs, certificate programs, GED courses, college courses)
Scholarship Link:https://docs.google.com/forms/d/e/1FAIpQLSftpTFzINO3saDZdHJsJk7xwS8oIsyEJ0AiEO-iyTWw9o1uXA/viewform
Mariposa Sin Fronteras Scholarship
Deadline: May 2, 2021
Open To: Undocumented students with or without DACA
Requirements: Be an undocumented student -Identify as LGBTQIA+ -Will be enrolled at a higher ed institution during the 2020-2021 academic year Open to all undocumented students (undergraduate, graduate, medical school, law school, etc.) No GPA/involvement requirement
Scholarship Link: https://docs.google.com/forms/d/e/1FAIpQLSckypAwxQrIktIdTW9Z1sqH8C77xX3L7GDhsGJ-6YRVlLNT9Q/viewform
The Jiffy Lube Utah "Your Turn Behind the Wheel" Scholarship
Deadline: May 3, 2021
Open To: Undocumented students with DACA
Requirements: The Jiffy Lube "Your Turn Behind the Wheel" Scholarship Program has been created to give a unique and early opportunity for high school students to gain funding for college, or other qualified technical and/or professional programs through a scholarship award sponsored by neighborhood Jiffy Lube owners. Jiffy Lube wants to learn more about what drives these students now and where they see themselves down the road. The "Your Turn Behind the Wheel" Scholarship opportunity is open to high school students currently enrolled in driver's education in high school. The scholarship awards will not be based on a student's GPA or other standard qualifying criteria, rather each individual will be allowed to express his/her "inner drive" and personal ambition — his/her chance to be behind the wheel. Applicants must be between 15-17; be U.S. Citizens, Permanent Residents, or DACA beneficiaries in a Utah high school. Please visit link below for application and instructions.
Scholarship Link: https://www.yourturn2apply.com/UTdrivers.htm
MOUNTAIN AMERICA CREDIT UNION KEYS TO SUCCESS SCHOLARSHIP
Deadline: May 14, 2021 by 11:59 pm
Open To: Undocumented students with or without DACA
Requirements: Applicants must pursuing a degree in an eligible major, must be a member or spouse, dependent child or legal ward* of a member of Mountain America Credit Union. Currently enrolled in or accepted at an accredited college, university or skilled vocational program and achieved a minimum cumulative grade point average of 2.5 (C+) during the last three reporting periods.
Scholarship Link: https://www.macu.com/footer/columntwo/community-involvement/scholarships/mountain-america-scholarship-application
University Neighborhood Partners Scholarship
Deadline: May 14, 2021
Open To: Undocumented students with or without DACA
Requirements: UNP scholarships are intended to reduce barriers to higher education for current or previous west side residents of Salt Lake City (incorporated). We are looking for individuals who are active participants in UNP-supported partnerships and other efforts to improve our neighborhoods, and who are from communities long marginalized by educational institutions. This includes, but is not limited to, people of refugee, asylee, indigenous, and immigrant backgrounds. SLC's west side is primarily made up of the 84104 and 84116 zip codes, including small portions of 84103 and 84101. West side specifically refers to the neighborhoods of Fairpark, Glendale, Jordan Meadows, People's Freeway, Poplar Grove, Rose Park, Ballpark, and Westpointe. There are four scholarships avaiable. Please view the link below to see requirements for each scholarship.
Scholarship Link: https://partners.utah.edu/wp-content/uploads/sites/28/2020/02/Scholarship-App-2020-21.pdf
"Art of Healing" Scholarship 2021
Deadline: May 14, 2021
Open To: Undocumented Students with or without DACA
Requirements:Open to high school and college students with a 3.0 GPA or higher.
Scholarship Link: https://www.autoaccident.com/scholarship
C.O.V.I.D Scholarship
Deadline: MAY 20, 2021
Open To: Undocumented Students with or without DACA
Requirements: Undocumented students (with or without DACA) who graduated from a Utah high school, incoming and continuing University of Utah undergraduate students in pursuit of their first undergraduate degree or students entering or continuing a Graduate program at the University of Utah. Students must demonstrate satisfactory progress toward a degree with a cumulative GPA of 2.5 or higher. Preference will be given to students who demonstrate financial need.
Scholarship Link: https://ugs.formstack.com/forms/newcovid_2021
The Dream Center's TEN WORD Scholarship
Deadline: MAY 20, 2021
Open To: Undocumented Students with or without DACA
Requirements: Undocumented students (with or without DACA) who graduated from a Utah high school, incoming and continuing University of Utah undergraduate students in pursuit of their first undergraduate degree or students entering or continuing a Graduate program at the University of Utah. Students must demonstrate satisfactory progress toward a degree with a cumulative GPA of 2.5 or higher. Preference will be given to students who demonstrate financial need.
Scholarship Link: https://ugs.formstack.com/forms/dreamten_2021
The Dream Center's USERVE Award
Deadline: MAY 20, 2021
Open To: Undocumented Students with or without DACA
Requirements: Undocumented students (with or without DACA) who graduated from a Utah high school, incoming and continuing University of Utah undergraduate students in pursuit of their first undergraduate degree or students entering or continuing a Graduate program at the University of Utah. Students must demonstrate satisfactory progress toward a degree with a cumulative GPA of 2.5 or higher. Preference will be given to students who demonstrate financial need.
Scholarship Link: https://ugs.formstack.com/forms/dreamserviceaward_2021
Honors Graduation Scholarship
Deadline: MAY 28, 2021
Open To: Undocumented students with or without DACA
Requirements: Applicants must be graduating high school seniors already accepted to a college or university, or currently enrolled full- or part-time at an accredited college or university in the U.S. with a year or more remaining in their education. Employees of HonorsGradU and their families are not eligible to participate.
Scholarship Link: http://honorsgradu.com/Scholarship/
JUNE
Running of the Bulls Scholarship for Immigrants
Deadline: JUNE 1, 2021
Open To: Undocumented Students with or without DACA
Requirements:To be eligible for the scholarship award, candidates must be immigrants or children of immigrants in the United States. All candidates must be attending a 4-year college program or accepted to a 4-year program OR accepted at or attending a graduate program within the U.S. All candidates must provide current transcript reflecting a minimum GPA of 3.0.
Scholarship Link: https://www.runningofthebulls.com/scholarship-award-for-immigrants/
Eugene Bruno & Associates Scholarship Fund
Deadline: JUNE 1, 2021 by 5:00 pm PST
Open To: Undocumented Students with or without DACA
Requirements:Participants must be enrolled at an accredited high school, college, or university in the U.S.A during the 2020-2021 academic school year. Must also maintain a cumulative Grade Point Average (GPA) of at least 3.0 (or equivalent)
Scholarship Link:https://www.caraccidentlawyer-sandiego.com/Scholarship.aspx
The Barry J. Nace "PURSUIT OF JUSTICE" Scholarship
Deadline: JUNE 1, 2021
Open To: Undocumented Students with or without DACA
Requirements: Applicant must already be accepted into an undergraduate program at a university or college.Strong passion for civil justice. Why do you require financial help? What would the $3,000 would be spent on? (Tuition, Housing, Books, Etc.)
Scholarship Link:https://www.paulsonandnace.com/barry-j-nace-pursuit-of-justice-scholarship/
The Father James B. Macelwane Annual Award in Meteorology
Deadline: June 4, 2021
Open To: Undocumented students with or without DACA
Requirements: The Father James B. Macelwane Annual Award was established by the American Meteorological Society to honor the late Rev. James B. Macelwane, S.J., a world renowned authority of seismology, who was a geophysicist and Dean of the Institute of Technology, Saint Louis University, until his death in 1956. The recipient of the Father James B. Macelwane award will receive a stipend of $1000 supported by member donations to the AMS Giving Program. The purpose of this award is to stimulate interest in meteorology among college students through the submission of original student papers concerned with some phase of the atmospheric sciences. The student must be enrolled as an undergraduate at the time the paper is written.
Scholarship Link: https://www.ametsoc.org/index.cfm/ams/information-for/students/ams-scholarships-and-fellowships/the-father-james-b-macelwane-annual-award-in-meteorology/
The Desire to Inspire Scholarship
Deadline: JUNE 6, 2021 AT 11:50 PM EST
Open To: Undocumented Students with or without DACA
Requirements:Will be a U.S. High School Junior or Senior in the Fall 2021-Spring 2022 academic school year. Be Member of one or more of the following historically underrepresented minority racial or ethnic groups: (Black/African-American, Native American, Latinx-American).Interested in Pursuing a Career in Healthcareand have a Minimum Cumulative GPA of 2.5
Scholarship Link: https://blackmanmd.com/The-Desire-To-Inspire-Scholarship/
Abbott and Fenner Business Consultants
Deadline: June 12, 2021
Open To: Undocumented students with or without DACA
Requirements: Open to high school juniors and seniors as well as all students currently registered in any accredited post-secondary institution. Abbott & Fenner are committed to continuing our efforts at helping those who have the desire and ambition to succeed. The winner(s) of this annual scholarship will receive their award within 2 weeks of the listed deadline. All applicants should include their full name and mailing address with their submissions. This scholarship is open to undocumented students (with or without DACA), U.S. Permanent Residents, and U.S. Citizens.
Scholarship Link: http://www.abbottandfenner.com/scholarships.htm
Hinckley National Internship Scholarship and Housing
Deadline: June 15, 2021
Open To: Undocumented Students with or without DACA
Requirements:Students of any academic discipline are eligible to apply. Students are eligible to apply only once for the scholarships. Student must participate in a National internship outside of Washington DC, be registered for HNKLY credit, a Undergraduate or graduate student at the U of U, a U.S. Citizen, lawfully present in the U.S., or graduated from a Utah high school, and have a Cumulative 3.0 GPA.
Scholarship Link: https://www.hinckley.utah.edu/aid-for-national-interns
ExtremeTerrain's Student Scholarship
Deadline: June 15, 2022 (ANNUALLY)
Open To: Undocumented students with or without DACA
Requirements: ExtremeTerrain is offering two $3,000 scholarships, one for the fall semester and one for the spring Semester to high school seniors and undergraduate students who are pursuing a degree in Environmental Studies, Environmental Research, Land Use, Earth and Atmosphere Studies, Sustainable Land Management, Parks and Recreation, or Sustainable Agriculture Systems. Students should submit a 700 – 1500 word essay to scholarships@extremeterrain.com that describes who you are, why you feel it is important to maintain access to public lands for recreational use and how you plan to use your degree to advocate for the recreational use of public lands.
Scholarship Link: https://www.extremeterrain.com/scholarships.html
Laybourne Law Firm Scholarship
Deadline: June 15, 2022 (ANNUALLY)
Open To: Undocumented students with or without DACA
Requirements: Laybourne Law Firm is opening this scholarship to any students who will be enrolling in college or post-secondary education in the following semester. This is open to all areas of study. To apply, please write a 500 – 700 word essay on one of the topics offered by the scholarship.
Scholarship Link: https://www.laybournelawfirm.com/scholarship/
Impact on the Community Scholarship
Deadline: JUNE 30, 2021
Open To: Undocumented Students with or without DACA
Requirements:The scholarship is open to anyone enrolled in an accredited college or university within the United States. High school seniors who are graduating before the deadline and have been accepted to or enrolled in a graduate program are also eligible.Eligible candidates must also be able to demonstrate their strong commitment to helping others and be able to describe personal examples.
Scholarship Link: https://ask4sam.net/impact-on-the-community-scholarship/
Korean American Scholarship Application
Deadline: JUNE 30, 2021
Open To: Undocumented Students with or without DACA
Requirements:Must be of Korean heritage (i.e., have a Korean parent, grandparent, or great-grandparent, or be adopted from Korea). The Western region is not currently offering scholarships to non-Korean descendants of Korean War veterans.Will be a full-time student at a school in one of the designated Western region states (Alaska, Arizona, California, Hawaii, Idaho, Montana, Nevada, Oregon, Utah, and Washington) during the 2021-2022 school year. Minimum cumulative GPA of 3.0 and must demonstrate financial need.
Scholarship Link:https://www.kasf.org/apply-wrc/
My BioSource Inc. Scholarship For All Majors
Deadline: June 30, 2021
Open To: Undocumented students with or without DACA
Requirements: MyBioSource is honored to offer a scholarship program for all other majors outside of S.T.E.M (Science, Technology, Engineering, and Mathematics). This scholarship is open to high school seniors, undergraduates, graduates as well as international students. Applicants must complete the application along with a 250 word response on why you have chosen your intended college major and why you should receive the scholarship.
Scholarship Link: https://www.mybiosource.com/scholarship-all-majors
MyBioSource Inc. Scholarship For "S.T.E.M." Majors
Deadline: June 30, 2021
Open To: Undocumented students with or without DACA
Requirements: MyBioSource is all about opening up doors to thriving students allowing them to explore the endless possibilities in Science, Technology, Engineering, and Mathematics. This scholarship is open to high school seniors, undergraduates, graduates as well as international students. Applicants must complete the application along with a 250 word response on why you have chosen to enter the field of "STEM" and why you should receive the scholarship.
Scholarship Link: https://www.mybiosource.com/scholarship-stem-majors
Boster Scholarship
Deadline: June 30, 2021
Requirements: Applicants must provide proof that they have been accepted into a research position in biology or medical-related lab on a full-time or substantial part-time basis (minimum 9 credit hours worth of research work for the next two semesters). Must obtain and submit a letter of recommendation – either from a teacher/ tutor/ or lecturer who knows the student well or from an employer in a relevant healthcare services niche (must be signed and on letterhead to be accepted). Must have a minimum cumulative grade point average of 3.40 on a 4.0 scale.
Scholarship link: https://www.bosterbio.com/scholarships
CPAP-SUPPLY.COM College Scholarship Application
Deadline: June 30, 2021
Open To: Undocumented students with or without DACA
Requirements: Open to all students enrolled full-time at a college or university located in the United States. Applicants must submit a 500 to 1000 word essay on ONE of the following topics offered on the website. Scholarship Link: https://www.cpap-supply.com/CPAP-Supply-College-Scholarship-s/100.htm
A Little Hope Foundation Scholarship Program
Deadline: TBD
Open To: Undocumented students with or without DACA
Requirements: A Little Hope Foundation provides up to $10,000 in scholarships annually. Students have the opportunity to receive one $2,500 scholarship a year. The scholarships are granted based upon assessment of need and university selection. Applicants must be an underrepresented minority student who demonstrates high performance and self-drive as evidenced by outstanding achievement in school and community or work-related activities.
Scholarship Link: https://www.alittlehopefoundation.org/scholarships
Evolve IP's Cloud Scholarship
Deadline: TBD
Open To: Undocumented students with or without DACA
Requirements: Evolve IP believes that technology affects all aspects of our lives and are pleased to offer a $2,000 scholarship and a $1,000 scholarship to students planning to or attending a four-year accredited university in the United States who plans on a career in technology or computer sciences. Applicants must be enrolled as an undergraduate or graduate student at a university.
Scholarship Link: https://www.evolveip.net/about/careers#scholarship
Hossain Family Scholarship
Deadline: TBD
Requirements: Open to incoming and continuing University of Utah students enrolled in at least 12 credit hours. Students who demonstrate satisfactory progress toward a degree with a 3.0 GPA or higher. Students who demonstrate financial need, either through FAFSA or another university process. Preference will be given to students active in the Office of Undergraduate Studies programming. DACA/undocumented students who graduated from a Utah high school are encouraged to apply.
Scholarship Links: https://ugs.formstack.com/forms/hossainfamilyscholarship20202021
JULY
KB Delta Scholarship
Deadline: July 1, 2021
Requirements: KB Delta Compressor Valve Parts is dedicated to helping to support higher education and is offering an annual $1,000 scholarship. Any student currently enrolled in an accredited college is eligible to enter. To apply please complete the form online to apply for this scholarship and submit an essay (1,000-word minimum). The essay should tell them about your educational goals and plans for after graduation.
Scholarship Link: http://kbdelta.com/scholarship.html
Blitz Sales Software Annual Scholarship
Deadline: July 1, 2021
Requirements: The Blitz $1,000 scholarship is providing an opportunity for college students to earn money for their college education. This scholarship is open to high school seniors and current undergraduate students. Research and write an essay of 800 – 1,000 words in length on one of the topics offered on the website.
Scholarship Link: https://www.nowblitz.com/blitz-scholarship
BNS Ethical Writing Scholarship
Deadline: July 1, 2021
Requirements: The scholarship consists of $1,500.00 that will be awarded to one student (per year) in a field that promotes the correct usage of English as well as Ethics. It could be Business, Science, Law, Journalism, English Literature, Media, Communication, Psychology, Sociology, or any other course that places emphasis on the English language and/or Ethics. This scholarship is open to high school seniors and current undergraduate students.
Scholarship Link: https://www.buynowsignal.com/scholarship/
Annual General Education Scholarship
Deadline: July 1, 2021
Requirements: American Pavilion is devoted to supporting general education and is delighted to announce that we are now offering an annual $1,000 scholarship. All students who are currently enrolled in an accredited college are eligible to apply. Submit a 1,000-word minimum essay that tells us about your goals in education as well as what your plans for after graduation. They would like to hear why you feel you deserve this scholarship and how it would help you if you were selected as the winner.
Scholarship Link: https://americanpavilion.com/annual-general-education-scholarship/
Power Women in STEM Scholarship
Deadline: July 15, 2021
Requirements: Be accepted at, or enrolled in, a full-time STEM degree program at a U.S. or Canadian school that MPOWER supports (U of U, BYU-Provo, & Utah College of Dental Hygiene). Be a female international student allowed to legally study in the U.S. or Canada, as applicable. For study in the U.S., this means that the applicant is either a U.S. permanent resident (Green Card holder), protected under the Deferred Action for Childhood Arrivals (DACA) program, or has a valid visa that permits study in the U.S. For study in Canada, this means the applicant is either a Canadian permanent resident or has a valid Canadian study permit.
Scholarship Link: https://www.mpowerfinancing.com/scholarships/women-in-stem/
2020 David Hudak Memorial Essay Contest
Deadline: July 15, 2021
Open To: Undocumented students with or without DACA
Requirements: Open only to freethinking students of color ages 17-21, who are either high school seniors graduating in spring 2020 who will be attending a North American college or university in fall 2020, or who are currently enrolled in a college or university. If you will be graduating from college in the spring or summer 2020, you remain eligible to enter this contest. This contest is offered to provide support and acknowledgment for freethinking students of color, as a minority within a minority. People of Color refers to all racial groups that are not white. Specifically, any person who is not considered white, including African-Americans, Hispanic-Americans, Asian-Americans and others.
Scholarship link: https://www.surveymonkey.com/r/KS878TG
Thomas Law Office $1000 College Scholarship
Deadline: July 16 2021 by 11:59 PM EST
Open To: Undocumented students with or without DACA
Requirements: Students can be attending or planning to attend any college or graduate school in the United States. To receive scholarship funds, you must be living in the United States (with a U.S. mailing address) at the time of the scholarship's due date. All applicants must be attending or plan on attending for their first year.
Scholarship link: https://www.thomaslawoffices.com/scholarship/
ISN Scholarship
Deadline: JULY 17, 2021 (ANUALLY)
Open To: Undocumented Students with or without DACA
Requirements:You must be 18 years or over and currently be enrolled as a high school senior, or in a community college, undergraduate, graduate, technical college, or vocational program, or be planning to enroll in a high school, community college, undergraduate, graduate, technical college, or vocational program during the 2021-2022 academic program in the United States.You must have a minimum 3.4 GPA.You must be pursuing a degree that enables you or others in your community to learn a new trade, develop skills and technology, or start a small business related to home services offered by ISN.
Scholarship Link:https://www.inspectionsupport.net/resources/scholarships/
MPower Global Citizen Scholarship
Deadline: July 20, 2021
Requirements: Be accepted at, or enrolled in, a full-time degree program at a U.S. or Canadian school that MPOWER supports (U of U,BYU-Provo, & Utah College of Dental Hygiene), and be an international student allowed to legally study in the U.S. or Canada, as applicable. For study in the U.S., this means that the applicant is either a U.S. permanent resident (Green Card holder), protected under the Deferred Action for Childhood Arrivals (DACA) program, or has a valid visa that permits study in the U.S.
Scholarship Link: https://www.mpowerfinancing.com/scholarships/scholarships-global-citizen
MPower Women in STEM Scholarship
Deadline: July 20, 2021
Open To: Undocumented students with DACA
Requirements: The scholarship was created to support women who will use their STEM degree to benefit society. The student must have been accepted to a full-time STEM degree program at a U.S. college or university. Students must be an international student on f1 visa status or a DACA recipient. Mpower will award one (1) $5,000, one (1) $3,000, and one (1) $2,000 scholarships to international and DACA students who are studying or plan to study in the U.S.
Scholarship Link: https://www.mpowerfinancing.com/scholarships/women-in-stem/
Briceño Leadership Scholarship
Deadline: July 25, 2021 at 11:59 pm MST
Open To: Undocumented students with or without DACA
Requirements:The Briceño Leadership Scholarship has been established to support the access, retention, and graduation of incoming freshmen or continuing undergraduate undocumented students (with and without Deferred Action for Childhood Arrivals [DACA]) in their undergraduate career at the University of Utah. It aims to recognize students who have given selflessly of themselves in service to their community. This scholarship provides an award valued at $2,000. Scholarships will be disbursed half in Fall 2020 and half in Spring 2021. The scholarship/s may be applied to recipients' tuition, books and/or other university-related expenses. Applicants must be: Undocumented undergraduate students (with or without DACA) who graduated from a Utah high school. Must be an incoming or continuing undergraduate student at the University of Utah. Demonstrate satisfactory progress toward an undergraduate degree and are able to maintain a minimum of a 2.0 GPA.
Scholarship Link: https://ugs.formstack.com/forms/bricenoleadership_scholarship
Jerome O. Fjeld, PLLC Scholarship
Deadline: July 29, 2021
Open To: Undocumented Students with or without DACA
Requirements:The personal injury law firm of firm of Jerome O. Fjeld, PLLC is excited to announce a scholarship program to assist students through the Covid-19 pandemic. The scholarship is for students pursuing an associates, bachelors, or graduate degree at an accredited college or university in the United States. This scholarship to go to a pre-law or law student who needs a little help. Anyone who is 18 or older and enrolled in a full-time undergraduate or graduate degree program with a GPA of 3.0 or higher is invited to apply. You do not need to be a U.S. Citizen but you need to be an active enrolled student in a college located in the United States. The award may be paid directly to their college or university.
Scholarship Link:https://bayoucitylaw.com/yearly-scholarship-program-jerome-o-fjeld/
Platt Family Scholarship Price Essay Contest
Deadline: July 31,2021 by 11:59 PM EST
Open To: Undocumented students with or without DACA
Requirements: The Platt Family Scholarship Prize Essay Contest is designed for students who are full-time students in an American college or university. You do not have to be an American citizen, but you do need to be attending an AMERICAN COLLEGE OR UNIVERSITY during the eligibility period.
Scholarship link: https://www.petersons.com/scholarship/platt-family-scholarship-prize-essay-contest-111_172637.aspx
Spirit Of Giving Scholarship
Deadline: July 31, 2021 by 11:59 PM EST
Open To: Undocumented students with or without DACA
Requirements: High school seniors and current college students planning to attend college or another form of post-secondary education for the full school year following the submission period are eligible to apply. Eligible institutions include but are not limited to four-year universities, community colleges, institutes of technology and accredited credential or certificate programs.
Scholarship link:
https://www.winecountrygiftbaskets.com/information/scholarship.asp
Student Translation Award
Deadline: JULY 31, 2021
Open To: Undocumented students with or without DACA
Requirements: The award, to be presented at the ATA Annual Conference, is open to any graduate or undergraduate student, or group of students, attending an accredited college or university in the U.S. Preference will be given to students who have been or are currently enrolled in translator training programs. Students who have already published translations are ineligible. No individual student may submit more than one entry.
Scholarship Link:https://www.atanet.org/aboutus/honorsandawards_student.php
The Lynda and Skip Scholarship 2019-2020
Deadline: TBD
Open To: Undocumented students with or without DACA
Requirements: The Lynda and Skip Scholarship awards four scholarships valued at $3000 each. One (1) scholarship will be awarded to continuing students at the U who is involved in Office of Undergraduate Studies programs and one (1) will be reserved for an incoming first-year student who will commit to participating in a UGS program for the full 2019-2020 academic year. Scholarships will be awarded in two parts ($1500 fall semester and $1500 spring semester) and will be applied directly to tuition. Excess funds may be used at the University of Utah Campus Store or applied towards a university meal plan.
Scholarship Link: https://ugs.formstack.com/forms/lyndaandskip2019_20
Que llueva Cafe Scholarship
Deadline: Suspended for 2021
Open To: Undocumented students with or without DACA
Requirements: Be a current high school senior planning to enroll for the first time in an accredited college or university in the United States. Scholarship evaluates three key areas of evaluation: (1) Your personal story, which takes into account financial need and other compelling challenges the applicant has had to endure; (2) extra-curricular involvement, which includes anything you do outside of class like community involvement, work, and clubs; and (3) Your academic promise, which is not limited to GPA or test scores but, more importantly, looks at your academic potential for the future.
Scholarship Link: http://www.ca-core.org/que_llueva_cafe_scholarship_program
LAW OFFICE OF MIKE CAMPBELL $1,000 SCHOLARSHIP
Deadline: TBD
Open To: Undocumented students with or without DACA
Requirements: Students can be attending or planning to attend any college or graduate school in the United States. To receive scholarship funds, you must be living in the United States (with a U.S. mailing address) at the time of the scholarship's due date. All applicants must be attending or plan on attending for their first year.
Scholarship link: https://mikecampbelllaw.com/scholarship/
AUGUST
Driver Education Initiative Award- Annual Scholarship Opportunity
Deadline: August 1, 2021
Open To: Undocumented Students with or without DACA
Requirements: Applicants must be currently enrolled in either High School, University or College. Employees and relatives of National Driving and Traffic School are ineligible. There will be three contest submission dates. To be eligible for the contest submit your essay by one of the submission dates
Scholarship Link:https://www.dmvedu.org/scholarship/
IME Becas 2021
Deadline: August 7, 2021
Open To: Undocumented Students with or without DACA
Requirements: Students with Mexican Nationality or of Mexican Origin attending the University of Utah OR Undocumented Mexican National or of Mexican Origin students that graduated from a Utah high school attending the University of Utah. Must be an incoming or continuing undergraduate or graduate student at the University of Utah. Must demonstrate satisfactory progress toward an undergraduate degree and are able to maintain a minimum of a 3.0 GPA and will be enrolled- taking 12 or more credit hours. Preference will be given to students who demonstrate financial need.
Scholarship Link: https://ugs.formstack.com/forms/imebecasdream2021
The Dreamers Award Scholarship
Deadline: August 13, 2021 11:59 PM MDT
Open To: Undocumented students with or without DACA
Requirements: The Dreamers Award was created to recognize the hard work of our DACA/Undocumented students in our community. The student must be born outside of the United States, enrolled in a Post-Secondary Institution, Non-Eligible for FAFSA, 2.5 Cumulative GPA, and must submit a Life story essay (350 words minimum).
Scholarship link:
https://docs.google.com/forms/d/e/1FAIpQLSeQ3IDftnMpLgktY-6bXMxyRxxkTnk2MupL16YGnj099XJ_sQ/viewform
Baumgartner Law Firm Law Student Scholarship
Deadline: August 31, 2021
Requirements: In order to apply, the applicant must be enrolled at an accredited law school in (If you have applied to law school and have not yet been accepted, you may apply but the scholarship will only be awarded to someone accepted and enrolled at an accredited Law School at the time of scholarship selection.) This scholarship will be awarded based on need and commitment to helping others.
Scholarship Link: https://baumgartnerlawyers.com/baumgartner-law-firm-scholarship-applicatiThe Clubs Of America Scholarship Program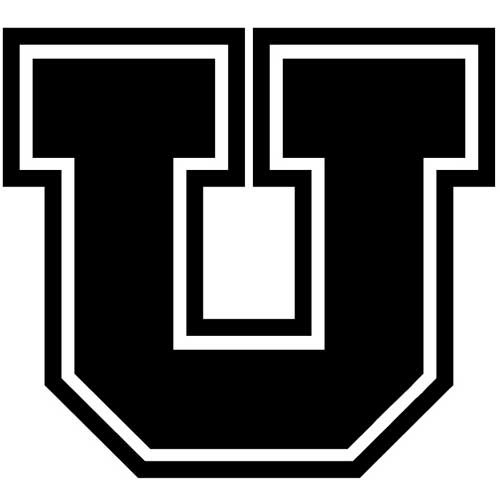 Deadline: AugustT 31, 2021
Open To: Undocumented students with or without DACA
Requirements: Any current college student of an accredited U.S. college or university with a cumulative GPA of at least 3.0 is welcome to apply
Scholarship Link: https://www.greatclubs.com/scholarship/
Herman Legal Group Essay Contest
Deadline: TBD
Requirements: Herman Legal is sponsoring a $1,000 scholarship. Applicants must be undocumented and must be working, or have recently worked, as an essential work in the healthcare industry, food supply chain, or other essential industries. To participate in the contest, applicants should write an essay of at least 300 words, in any language, answering the following question: "What do you think of when you hear the word "Immigrant"? Email completed essay to ImmigrantStrongUSA@gmail.com. Winners will be announced on September 1, 2020.
Scholarship Link: https://www.lawfirm4immigrants.com/essay-contest-undocumented-daca-essential-workers/
Mclean DDS Medical Scholarship
Deadline: TBD
Requirements: McLean DDS supports students pursuing a medical degree. To qualify, undergraduate or graduate students must be majoring in a medical field of study, and attending an accredited college or university based in the USA.
Scholarship Link: https://www.mclean-dentist.com/scholarship/
Pro Stock Hockey Scholarship
Deadline: TBD
Requirements: Pro Stock Hockey is not only a strong supporter of organized hockey but of education as well. We are proud to be able to help students who are pursuing degrees in higher education. Through the Pro Stock Hockey Scholarship, we award the winning student $1,000 to be used toward his or her degree. To qualify, undergraduate or graduate students must attend an accredited college or university based in the USA.
Scholarship Link: https://www.prostockhockey.com/scholarship/
SEPTEMBER
The Supporting Local Business Scholarship
Deadline: September 5th Annually
Open To: Undocumented students with or without DACA
Requirements: All applicants must be enrolled, or due to be enrolled, as a full-time student at an accredited US college or university for the semester that they are applying to receive the scholarship. Applicants are not required to have a minimum GPA or required to have a specific Major. Domestic, international, and undocumented students may apply and students attending online universities are welcome to apply
Scholarship Link: https://wemounttvs.com/scholarship/
Adobe Research Ph.D Fellowship Scholarship
Deadline:September 8, 2021
Open To: Undocumented students with or without DACA
Requirements:In order to be considered for the 2022 Adobe Research Fellowship, students must meet the following criteria: A essay question response (2,000 words or less) to the prompt "describe a situation where you have exhibited courage in the face of adversity". Be registered as a full-time graduate student at a university. Remain an active, full-time student in a PhD program for the entire 2022-2023 academic year or forfeit the award. Cannot have a close relative working for Adobe Research
Scholarship Links: https://research.adobe.com/fellowship/
Adobe Research Women-In-Technology Scholarship
Deadline: September 8, 2021
Open To: Undocumented students with or without DACA
Requirements: In order to be eligible for the 2022 Adobe Research Women-in-Technology Scholarship, applicants must meet all of the following criteria: Identify as female. Be a student currently enrolled as an undergraduate (2nd year or above) or masters student at a North American university for the 2021-2022 academic year. First year undergraduate students are not eligible. Students must have completed at least one year of university education.Students must Intend to be enrolled as a full-time undergraduate or masters student at a university for the 2022-2023 academic year. Graduating students are not eligible. Be majoring in computer science, computer engineering, or a closely related technical field.Demonstrated leadership and participation in school and community activities.Maintain a strong academic record and not have a relative working for Adobe.
Scholarship Links: https://research.adobe.com/scholarship/
Love Your Career Scholarship
Deadline: September 10, 2021
Open To: Undocumented students with or without DACA
Requirements: You must be a student enrolled in an accredited college or University located in the United States. If you are applying for the fall scholarship, you must be enrolled for classes during that fall semester.
Scholarship Link: https://www.jonestshirts.com/pages/scholarship
Don't Text and Drive Scholarship
Deadline: September 15, 2021
Open To: Undocumented students with or without DACA
Requirements: Any student, 24 years old or younger, that is currently admitted or enrolled in a four-year college/university or graduate school or will be applying to one in the next calendar year is eligible.
Scholarship Link: https://www.mjqlaw.com/scholarship/
GoSkills Scholarship
Deadline: September 15, 2021
Open To: Undocumented students with or without DACA
Requirements: Any female high-school or college student, who wants to start her own online business.
Scholarship Link: https://www.goskills.com/Scholarship
The May Firm Scholarship Fund
Deadline: September 15, 2021
Open To: Undocumented students with or without DACA
Requirements: Student enrolled at either a Community College or University
Scholarship Link: https://mayfirm.com/scholarship
Nicholas A. Pennipede Memorial Scholarship
Deadline: September 15, 2021
Open To: Undocumented students with or without DACA
Requirements: You have been accepted to an accredited college or university and are going to be enrolled full-time within the next six (6) months; OR You have been accepted to an optometry school and are going to be enrolled as a optometry student within the next six (6) months
Scholarship Link: https://www.seetheclarity.com/about/scholarship/
Imagine Dragons Origins Scholarships
Deadline: September 15, 2021
Open To: Undocumented students with or without DACA
Requirements: Applicant must be a refugee, immigrant, or first-generation American students.
Scholarship Links: https://bold.org/scholarships/imagine-dragons-scholarship/
The Hispanic Health Professional Student Scholarship
Deadline: September 24, 2021 at 11:59 pm EST
Open To: Undocumented students with or without DACA
Requirements: Students enrolled full time in the following accredited graduate programs: Medicine: allopathic or osteopathic; Dentistry; Pharmacy; Nursing (including BSN); Public Health Policy; Physician Assistant. Eligible students must be enrolled full time for the 2020-2021 academic year. Note: Applicants are not required to be Hispanic; an affinity for the health of Hispanic communities and an interest in participating in NHHF Scholars Alumni activities is required.
Scholarship link: https://nhhf.memberclicks.net/the-hispanic-health-professional-student-scholarship
Atlas Shrugged Essay Contest
Deadline: September 27, 2021
Open To: Undocumented students with or without DACA
Requirements: This contest is open nationwide and open to undocumented students. Applicants must write an essay regarding a topic about one of Ayn Rand's novels. Scholarship is open to high school students, undergraduate and graduate students.
Scholarship Link: https://www.aynrand.org/students/essay-contests#rules
Make A Difference Scholarship
Deadline: September 30, 2021
Open To: Undocumented students with or without DACA
Requirements:This scholarship is offered to any student currently enrolled in an accredited community college, undergraduate, or graduate program in the United States. This includes incoming first-year college students who are high school graduates or possess a GED. The scholarship candidate must possess an interest in social justice, as demonstrated by past and present volunteer, professional, and educational experiences. All eligible candidates must be in good academic standing, with a minimum cumulative GPA of 3.0 or above
Scholarship Link: https://criminallawyerwashingtondc.com/2021-make-a-difference-scholarship/
NHSS James W. Lewis Collegiate Global Leader Scholarship
Deadline: September 30, 2021
Open To: Undocumented students with or without DACA
Requirements: College students with a minimum 3.5 GPA or higher.
Scholarship link: https://www.nshss.org/scholarships/s/nshss-james-w-lewis-collegiate-global-leader-scholarship/
Achieving a Sustainable Future Through Solar Energy Scholarship
Deadline: September 30, 2021
Open To: Undocumented students with or without DACA
Requirements: Currently enrolled college students and high school students who will be attending college after graduatio
Scholarship Link: https://destinymarketingsolutions.com/digital-marketing-services/solar/scholarship/
"From Failure to Promise" Essay Contest
Deadline: TBD
Requirements: Open to graduating Utah high school seniors and current college students. Students must read From Failure to Promise: An Uncommon Path to Professoriate and write a 1000+ word essay double-spaced essay using standard font 12 point font (please type on computer or typewriter and do not staple submissions). Please visit the website for application and essay questions.
Scholarship Links: https://www.fromfailuretopromise.com/submit-your-essay
Small Business Marketing Scholarship
Deadline: TBD
Open To: Undocumented students with or without DACA
Requirements: Applicants must be enrolled or accepted into an accredited 2-year or 4-year undergraduate program in the U.S. All majors and years will be eligible to apply. Only one submission is permitted per applicant. Previous winners will not be able to enter again
Scholarship link: https://zampi.io/scholarship
OCTOBER
Dream Big Scholarship
Deadline: October 1, 2021
Open To: Undocumented students with or without DACA
Requirements:Any student 18 years or older currently attending a college or university may apply for the scholarship.
Scholarship Link: https://www.rentlingo.com/scholarship
Lounge Lizard Web Design Scholarship
Deadline: October 3, 2021
Open To: Undocumented students with or without DACA
Requirements: Only open to students attending school in the United States. Applicant must be a student at an accredited school, or be accepted to begin school at an accredited school within 6 months of application.
Scholarship link: https://www.loungelizard.com/scholarship
Student Loan Hero $5K Scholarship
Deadline: October 4, 2021
Open To: Undocumented students with or without DACA
Requirements:All applicants must be actively enrolled (at least part-time) in a college/university.Participants must be 18 years of age or older and be residents of the 50 United States or the District of Columbia.
Scholarship Link: https://studentloanhero.com/scholarships
The Golden Doors Scholars
Deadline:October 4, 2021
Open To: Undocumented students with DACA, TPS, or certify to meet this criteria
Requirements:The Golden Door Scholars scholarship is open to DACA students from all states! Strong preference will be given to applicants who plan to concentrate their studies in one of the following areas (or one similar): Engineering, Computer Science, Technology or Math. Scholarship recipients will receive funding to support tuition, room and board for a four-year degree at Golden Door partner schools and schools offering in-state tuition to students with DACA status, beginning Fall semester, 2019. Students who have applied to or are interested in other colleges should also apply. We will support students at non-partner schools on a case-by-case basis.
Scholarship Link:https://www.goldendoorscholars.org/apply-now
AES Engineering Solutions
Deadline: October 8, 2021
Requirements: Open to high school, college or university, or vocational school students. Scholarships are intended for our future leaders across a wide spectrum of fields of study. This award is available to high school seniors and all students attending a post-secondary educational facility. You are not required to be taking Engineering courses to be eligible.
Scholarship Link: http://www.aesengineers.com/scholarships.htm
Scholarship America: Dream Award
Deadline:October 15, 2021 AT 3:00 PM CT
Open To: Undocumented students with DACA
Requirements:Open to students who have completed or expect to successfully complete a minimum of one full year of postsecondary education by June 2022 and plan to enroll in full-time undergraduate study at the sophomore year level or higher at an accredited two- or four-year college, university or vocational-technical school in the United States for the entire 2022-2023 academic year. Students must have a minimum 3.0 GPA. The goal of the scholarship is to assist students from across the nation entering their second year or higher of education beyond high school. Students must also demonstrate financial need.
Scholarship Link: https://learnmore.scholarsapply.org/dreamaward/
Laybourne Law Firm $500 Essay Scholarship
Deadline: October 15, 2021
Open To: Undocumented students with or without DACA
Requirements:Laybourne Law Firm is opening this scholarship to any students who will be enrolling in college or post-secondary education in the following semester. This is open to all areas of study
Scholarship Link: https://www.laybournelawfirm.com/scholarship/
Bill Kane Undergraduate Scholarship
Deadline: October 15, 2021 (ANUALLY)
Open To: Undocumented students with or without DACA
Requirements:The award is open to any student officially recognized as an undergraduate health education major at an accredited college/university in the United States or a U.S. territory. To be eligible, the applicant must be currently enrolled full-time (12 hours) at a college or university for both the fall and spring semesters of the academic year during which the student is applying. The student must have sophomore, junior or senior status at the time of application. Applicants must have a minimum, current overall grade point average of 3.25 on a 4.0 scale at the SHAPE America application deadline.
Scholarship Link: https://www.shapeamerica.org/scholarships/billkanescholarship.aspx
Extremeterrain's Student Scholarship
Deadline: October 15, 2021 EST (ANUALLY)
Open To: Undocumented students with or without DACA
Requirements:Undergraduate college/university students and high school seniors who are pursuing a degree in Environmental Studies, Ecology, Land Use, Earth & Atmosphere Sciences, Sustainable Land Management, Environmental Biology, Sustainable Agriculture Systems. Proof of enrollment is required along with submission.
Scholarship Link: https://www.extremeterrain.com/scholarships.html
Design for Recovery Sober Living Scholarship Opportunity
Deadline: October 25, 2021 (ANNUALLY)
Open To: Undocumented students with or without DACA
Requirements: A $1000 scholarship to college students who are majoring in any field. If you have been affected by addiction, they want to hear your story. Submit 500-1000 word story about your addiction experience to scholarship@designforrecovery.com.
Scholarship Link: https://designforrecovery.com/sober-living/design-for-recovery-college-scholarship/
P.D. Soros Fellowship
Deadline: October 28, 2021 at 2:00 pm ET
Requirements: The Paul & Daisy Soros Fellowships for New Americans program is intended for immigrants and children of immigrants in the United States. To be eligible, your birth parents must have both been born outside of the US as non-US citizens, and both parents must not have been eligible for US citizenship at the time of their births. *For single parent requirements, please review application. Additionally, all students must be 30 or younger as of the application deadline. The Fellowship is open to all fields of study and fully accredited full-time graduate degree programs. To be eligible for the 2021 Fellowship, you should be planning to be enrolled full-time in an eligible graduate degree program at a US university for the full 2021-22 academic year.
Scholarship Link: https://www.pdsoros.org/apply
Student Success Scholarship 2021
Deadline: October 31, 2021 at12:00 am MDT (ANNUALLY)
Open To: Undocumented students with or without DACA
Requirements: Enrolled or accepted into an accredited undergraduate program in the U.S. (This includes incoming freshmen). Scholarship is open to all majors.
Scholarship Link: https://pestcom.com/scholarship/student_success
$1,000 BEST BUG SCHOLARSHIP
Deadline: TBD
Open To: Undocumented students with or without DACA
Requirements: Graduating high school students and students currently enrolled in a 4-year undergraduate program in the U.S. Scholarship is open to all majors.
Scholarship link: https://thrivepestcontrol.com/scholarship
1,000 Buggin' For Success Scholarship
Deadline: TBD
Open To: Undocumented students with or without DACA
Requirements: Applicants must be enrolled or accepted into an accredited undergraduate program in the U.S. (This includes incoming freshmen). Scholarship is open to all majors. Note: Only one submission is permitted per applicant. Previous winners will not be able to enter again
Scholarship link: https://pestcom.com/scholarship
NOVEMBER
Sampling HR, People OPS Onboarding Scholarship
Deadline: November 1st of each year
Open To: Undocumented students with or without DACA
Requirements: The Sapling HR Onboarding Experience Scholarship is an award for any current or soon-to-be undergrad who has a passion for the people operations and HR space. The scholarship has a brief submission process, and applicants will be judged on their ability to convey their idea for a useful innovation in mobile device technology.
Scholarship link: https://www.saplinghr.com/about/scholarship
The Women's Resource Center Alumni Completion Scholarship
Deadline: November 1, 2021
Open To:Undocumented students with or without DACA
Requirements: Be admitted to The University of Utah working toward completion of an undergraduate degree and be a Junior or Senior status (60 or more credits completed as of Spring 2021). Able to establish financial need as determined by the University Office of Student Financial Aid and Scholarships. Currently in good academic standing (2.5 or higher cumulative GPA) with the University. Maintain full-time enrollment (12 credit hours)
Scholarship link:https://utah.academicworks.com/opportunities/22413
Cards Direct Future Design Scholarship
Deadline: November 1, 2021
Open To: Undocumented students with or without DACA
Requirements: This scholarship is open to students who are enrolled or will enroll as full-time students in a post- secondary education institution within the next calendar year.
Scholarship Link: https://www.cardsdirect.com/scholarship.aspx
Simeone & Miller Good Lawyers/Good People Scholarship
Deadline: November 1, 2021
Open To: Undocumented students with or without DACA
Requirements: This scholarship is open to students who are currently enrolled or accepted as an undergraduate or law student. Please visit link for additional criteria.
Scholarship Link: https://www.simeonemiller.com/scholarship/
Thomas J. Henry Leadership Scholarship
Deadline: November 1, 2021
Open To: Undocumented students with or without DACA
Requirements: This scholarship is open to students who are currently enrolled or planning to enroll in an accredited college or university. Must be at least 18 years old and hold a 2.8 GPA. Please visit link for additional criteria.
Scholarship Link: https://thomasjhenrylaw.com/community-events/thomas-j-henry-leadership-scholarship/
Global Teletherapy Academic Excellence Award
Deadline: November 12, 2021
Open To: Undocumented students with or without DACA
Requirements: This scholarship is open to students who are currently enrolled in a college, university or graduate school during the current academic year. Applicants under 18 must have permission from parent or legal guardian. GPA requirement: 3.0. Please visit link for additional criteria.
Scholarship Link: https://globalteletherapy.com/scholarship/
Soroptimist Live Your Dream Award
Deadline: November 15, 2021
Open To: Undocumented students with or without DACA
Requirements: This scholarship is open to students who provide primary financial support for oneself and/ or one's dependent(s), including children, spouse, partner, siblings and parents.Does not have a graduate degree. Must identify as female. Must provide Tax ID (ITIN) for tax purposes.
Please visit link for additional criteria.
Scholarship Link: https://www.soroptimist.org/our-work/live-your-dream-awards/apply-for-the-live-your-dream-awards.html
Displaced Women's Education Fund Of Utah
Deadline: November 29, 2021
Open To: Undocumented students with or without DACA
Requirements: Open to Women refugees, asylees, and immigrants, (or their American-born daughters, age 25 and under) as well women DACA recipients, undocumented women, and international students, who wish to pursue education or technical/ certification training through a qualified program.
Scholarship link: https://www.womenofworld.org/scholarship
ServiceScape Short Story Award 
Deadline: November 29, 2021
Open To: Undocumented students with or without DACA
Requirements: This scholarship is open to students who are short story writers, or interested in writing a short story. Must submit an original unpublished work of short fiction or nonfiction, 5,000 words or fewer. Be at least 18 years old. Please visit link for additional criteria.
Scholarship Link: https://www.servicescape.com/short-story-award
BACHUS AND SCHANKER, LLC SCHOLARSHIP 
Deadline: November 30, 2021
Open To: Undocumented students with or without DACA
Requirements: This scholarship is open to students who are attending full-time or accepted to attend a four-year university in the U.S. by the time of the award. GPA requirement: 3.0. Please visit link for additional criteria.
Scholarship Link: https://www.coloradolaw.net/scholarship
DR. JUAN ANDRADE, JR. SCHOLARSHIP FOR YOUNG HISPANIC LEADERS
Deadline: November 30, 2021
Open To: Undocumented students with or without DACA
Requirements: This scholarship is open to students who are enrolled or accepted full-time in an accredited 4-year or 2-year institution in the U.S. At least one parent must be of Hispanic ancestry and must demonstrate financial need. Please visit link for additional criteria.
Scholarship Link: https://www.ushli.org/dr-juan-andrade-scholarship-for-young-hispanic-leaders/
Driver Education Initiative Award- Annual Scholarship Opportunity
Deadline: November 30, 2021
Open To: Undocumented Students with or without DACA
Requirements:Applicants must be currently enrolled in either High School, University or College. Employees and relatives of National Driving and Traffic School are ineligible. There will be three contest submission dates. To be eligible for the contest submit your essay by one of the submission dates
Scholarship Link:https://www.dmvedu.org/scholarship/
Miley Legal Group Pay It Forward Scholarship
Deadline: November 30, 2021
Open To: Undocumented students with or without DACA
Requirements: This scholarships is open to students who are currently enrolled in an undergraduate or graduate program at an accredited college or university. Must be in good academic standing; GPA requirement: 3.0 Please visit link for additional criteria.
Scholarship Link: https://mileylegal.com/pay-it-forward-scholarship/ 
Kopfler & Hermann Overcoming Adversity Scholarship 
Deadline: November 30, 2021
Open To: Undocumented students with or without DACA
Requirements: This scholarship is open to students who are currently enrolled in college or graduate school OR be a GED holder planning to attend college. Must demonstrate encounter with hardship, perseverance and commitment to becoming successful in all individual endeavors. GPA requirement: 3.0 Please visit link for additional criteria.
Scholarship Link: https://kopflerhermann.com/2021-overcoming-adversity-scholarship/
Driver Education Initiative Award- Annual Scholarship Opportunity 
Deadline: November 30, 2021
Open To: Undocumented Students with or without DACA
Requirements:Applicants must be currently enrolled in either High School, University or College. Employees and relatives of National Driving and Traffic School are ineligible. There will be three contest submission dates. To be eligible for the contest submit your essay by one of the submission dates
Scholarship Link:https://www.dmvedu.org/scholarship/
U-Dream Scholarship
Deadline: TBD
Requirements: The student must be of Mexican origin or nationality. Demonstrate financial need. Maintain a 2.5 GPA or higher during the semester in which you hold the scholarship. Enroll in at least 6 semester credit hours in spring 2020. Not eligible for FAFSA grants or loans. Completed application. Copy of most recent transcripts (unofficial or official) (jpg, jpeg, png, or pdf)
Scholarship Link: https://ugs.formstack.com/forms/u_dream_spring_2021
June Mason Konrad Scholarship
Deadline: TBD
Requirements: This is a $1,000 scholarship for the 2020-2021 academic year for entering freshmen students who have graduated from a high school in Box Elder County, Utah and demonstrate financial need. This scholarship is only awarded to freshmen students who will be attending the University of Utah with 15 credit hours or more beginning Fall 2020 in pursuit of their first undergraduate degree. If the student is unable to enroll in 15 credits, they can still apply. However, if awarded the student will need to send a paragraph explaining to the scholarship committee about the circumstances that prevent them, or why they are choosing, to not take 15 credits.
Scholarship Link: https://utah.academicworks.com/opportunities/18244
Return To The U Scholarship
Deadline: TBD
Open To:Undocumented students with or without DACA
Requirements: The goal of the RTU scholarship is to help adult learners and nontraditional students finance their educations at the University of Utah. We define adult students as individuals working to complete their first bachelor's degree at age 26 or older. A wider definition of adult and nontraditional students, however, includes anyone whose primary roles and responsibilities are focused outside the university. We know that many students younger than 26 also delay college because of such factors as marriage, children, and military service. Applicants must have and maintain a GPA of 3.0 or greater (both individual semester and cumulative overall GPA). Be a resident of the state of Utah, as defined by The University of Utah's Registrar's Office. Be admitted to The University of Utah working toward completion of an undergraduate degree.
Scholarship link: https://utah.academicworks.com/opportunities/23114
USHLI Young Hispanic Leaders
Deadline: TBD
Requirements: Applicant must be enrolled or accepted for enrollment as a full-time undergraduate student, in an accredited four-year or two-year institution in the U.S. or U.S. territories, and demonstrate a verifiable need for financial support. At least one parent must be of Hispanic ancestry. Non-US citizens are eligible to apply (DACA or Undocumented). Recipients must also be available to attend the 37th USHLI National Conference in Chicago, IL, from February 14-17, 2019.
Scholarship Link: https://www.ushli.org/2018/08/20/scholarship-for-young-hispanic-leaders-now-available-for-2019-2020/
Rumba Meats Scholarship
Deadline: TBD
Requirements: Applicants must be a high school senior graduating in the Spring of 2020. Must have a minimum of 2.5 GPA. Applicants must be enrolled or accepted for enrollment as full-time undergraduate students in an accredited four-year or two-year institution in the U.S. or U.S. territories. Applicants must demonstrate a verifiable need for financial support. Consistent, active participation in public and/or community service activities. At least one parent must be of Hispanic ancestry.
Scholarship Link: https://www.ushli.org/2019/09/07/rumba-meats-ushli-partner-to-award-25000-in-scholarships/
Bruin Dreams Scholarship (SPRING 2021)
Deadline: TBD
Requirements: The Bruin Dreams Scholarship is a private scholarship made possible by generous donations from Salt Lake Community College faculty, staff, students, and community members around the greater Salt Lake area who are dedicated to the educational success of students who are undocumented. Bruin Dreams provides financial support for undocumented students who are enrolled in a credit-hour program through Salt Lake Community College. This need-based scholarship is awarded to students who demonstrate resiliency and innovation in their pursuit of a higher education degree. Students must complete a general application through AwardSpring to apply for this scholarship.
Scholarship Link: https://slcc.awardspring.com/Opportunities/OpportunityDetails/81274
Salt Lake Country Club Scholarship
Deadline: TBD
Requirements: The Salt Lake Country Club Scholarship provides up to four $4,000 scholarships to a current Salt Lake Country Club employee. The applicant must also be an undergraduate student and attending the University of Utah full-time during the 2020/2021 academic year. Must be employed at the Salt Lake Country Club for at least one year, employees may be part or full-time. Must be registered for at least 10 credit hours. Preference for demonstrated financial need.
Scholarship Link: https://ugs.formstack.com/forms/countryclub20_21
Student Success Scholarship
Deadline: TBD
Requirements: The Student Success Scholarship offers a $7,000 award to an entering freshman participating in a learning community. In their subsequent academic years, recipients are eligible to receive up to two $1,000 awards for participation in deeply engage learning experiences as well as a $1,000 award for participation in a Capstone Initiatives project. Students with financial need will be given priority consideration.
Scholarship Link: https://utah.academicworks.com/opportunities/19978
DECEMBER
Dura- Pack Packaging Sustainability Initiative Award
Deadline: December 1, 2021
Open To: Undocumented students with or without DACA
Requirements: Applicants must be currently enrolled in either high school, university or college as a full-time student (2019-2020 school year). Employees and relatives of Dura-Pack are ineligible.
Scholarship link: https://dura-pack.com/scholarship
The Science Ambassador Scholarship 
Deadline: December 13th 2021 AT 11:59 PM CST
Open To:Undocumented students with or without DACA
Requirements:Identify as a woman in a way that is significant to me. Attending college full time in the United States during the 2021–2022 academic year. To apply, film a three–minute video of yourself explaining a STEM topic you're passionate about. You must be a high school senior or an undergraduate college student to apply. To view examples of previous applications, check out our winners page. Your video should be: A mini–lecture, not a personal statement. Pretend you're a lecturer speaking to a class. Teach us something. Clear, creative, accurate, and a demonstration of your passion for the subject. Your video doesn't need to be fancy or high–tech. Production value is not a factor.Three minutes or less in length. About any STEM topic, not necessarily your field of study.Uploaded to YouTube and marked 'public.' It should be accessible to the general public and could, but doesn't have to be, targeted at young students.  
Scholarship link: https://www.scienceambassadorscholarship.org/#apply
Get Global Passports Scholarship
Deadline:  DECEMBER 15, 2021 
Open To: Undocumented students with or without DACA
Requirements: Participants must be enrolled or plan to enroll in an accredited college or university. Student currently enrolled in a prestigious university with a strong academic record. Parents or legal guardians must give permission to applicants under 18. A minimum grade point average of 3.0 (on a scale of 4.0). To apply, applicants must indicate their names, their institutions, and email addresses.
Scholarship Link: https://globalpassportss.com/get-global-passports-scholarship/
Dirk Derrick Car & Truck Accident Injury Scholarship
Deadline: December 15, 2021
Open To: Undocumented students with or without DACA
Requirements: The Dirk Derrick Car & Truck Accident Injury Scholarship is an award for any current or soon-to-be undergraduate student in the United States who has had his or her life altered due to an injury from a car or truck accident, be it their own injury, that of a loved one, or an influential individual.
Scholarship link: https://www.derricklawfirm.com/library/scholarship.cfm
RevenueZen Social Selling Scholarship
Deadline: December 15th each year at 11:59 EST
Open To: Undocumented students with or without DACA
Requirements: The RevenueZen Social Selling Scholarship is an award for any current or soon-to-be undergrad who is looking to innovate the hiring process. In an ideal world, what would hiring and applying for a job look like? How will you stand out? The RevenueZen Scholarship has a brief submission process, and applicants will be judged on their ability to convey their idea for an innovative social selling process focused on getting hired at a specific company.
Scholarship link: https://get.revenuezen.com/social-selling-scholarship
Center For Engaged Scholarship
Deadline: December 15, 2021
Open To:Undocumented students (with or without DACA)
Requirements:Open to Ph.D students in the social sciences who have already completed all departmental and institutional requirements for the Ph.D. degree, including approval of the dissertation proposal. The only requirement not completed must be the writing and where required, the defense, of the dissertation. The following areas of study apply: Anthropology, Economics, Geography, History, Political Science, Social Psychology, and Sociology. Work inspired by these disciplines carried out in interdisciplinary programs such as ethnic studies, women's studies, or American studies is also accepted.
Scholarship Link: https://cescholar.org
Weldinginfocenter Scholarship
Deadline: December 15, 2021 (ANNUALLY)
Open To: Undocumented students with or without DACA
Requirements: The participant must be enrolled, currently attending, or planning to be enrolled in a university or institution and must have a minimum 3.0 GPA (on a 4.0 scale). Participants irrespective of nationality are eligible to participate. If you are an applicant under the age of 18, you must provide us a permission letter from your parent or a guardian.
Scholarship Link: https://weldinginfocenter.com/scholarships/
Ford Foundation Predoctoral Fellowship
Deadline: December 16, 2021 at 5:00 pm EST
Open To: Undocumented students with DACA
Requirements: Available to individuals with evidence of superior academic achievement (such as grade point average, class rank, honors, or other designations. Individuals committed to a career in teaching and research at the college or university level. Individuals enrolled in or planning to enroll in an eligible research-based (dissertation-required) program leading to a Ph.D. or Sc.D. degree at a non-proprietary (not for profit) U.S. institution of higher education. Individuals who as of the 2021 fall semester require a minimum of three years of study to complete their Ph.D./Sc.D. degree. Individuals who have not earned a doctoral degree at any time, in any field.
Scholarship Link: https://sites.nationalacademies.org/PGA/FordFellowships/PGA_171962
The Allen Scott Blackhall- Pay It Forward Scholarship
Deadline: December 31, 2021
Open To: Undocumented students with or without DACA
Requirements: Any High school or College Student that resides in the United States. Students must also Maintain a GPA of 3.25 or higher.
Scholarship Link: https://www.businesscomputerskills.com/allen-scott-blackhall-scholarship.php
Joanne Norris Scholarship
Deadline: December 31, 2021
Open To:Undocumented students with or without DACA
Requirements:High school senior with a 3.0 GPA or higher. Submit essay.
Scholarship link:https://www.autoaccident.com/joanne-norris-scholarship
Travis W Watkins Scholarship
Deadline: December 31, 2021 ANNUALLY
Open To:Undocumented students with or without DACA
Requirements:The Travis W. Watkins Tax Resolution & Accounting Firm Scholarship is a one-time $1,000 award for any current or soon-to-be student. The Travis W. Watkins Scholarship has a brief and 100% confidential submission process, and applicants will be judged on their ability to convey the importance of tax compliance as well as the journey of those challenges.
Scholarship link:https://www.traviswatkins.com/scholarship/
Expert Institute's Life Sciences Scholarship Program
Deadline: December 31, 2021 at 11:00 pm EST
Open To: Undocumented students with or without DACA
Requirements: Must be actively pursuing a degree related to healthcare or the life sciences. One (1) entry allowed per person/email address/household. A new winner will be chosen every sweepstakes period. Entries are only valid for the sweepstakes period that they are submitted.
Scholarship Link: https://www.expertinstitute.com/scholarships/life-sciences/
The Custody X Change Giving Fund
Deadline:  December 31, 2021
Open To: Undocumented students with or without DACA
Requirements: In order to qualify for the Custody X Change Single Parent Scholarship, you must: Have primary physical custody of one or more minor children, be enrolled full or part-time as an undergraduate at an accredited college or university, and have a GPA of 3.0 or higher or be a first-semester student.The scholarship is open to single parent students around the world. If you're outside the US, you should have the equivalent of 3.0 GPA or higher on your university's grading scale.
Scholarship Link: https://www.custodyxchange.com/scholarships/
Crankstart Re- entry Scholarship
Deadline: TBD
Open to: Undocumented students with or without DACA
Requirements: The Crankstart Scholarship is to assist adult learners, of all gender identities, at The University of Utah who are pursuing their first undergraduate degree. 1.Have and maintain a GPA of 3.0 or greater (both individual semester and cumulative overall GPA), 2. Must have a gap of at least five years in your high school to college or in your college education, this gap can be consecutive or cumulative, 3. Be a resident of the state of Utah, as defined by The University of Utah's Registrar's Office, 4. Be admitted to The University of Utah working toward completion of an undergraduate degree, 5. Be a matriculated student at The University of Utah, 6. Be working toward first Bachelor's degree.
Scholarship link: https://utah.academicworks.com/opportunities/22458
The Science Ambassador Scholarship
Deadline: TBD
Requirements: Identify as a woman in a way that is significant to me. Attending college full time in the United States during the 2020–2021 academic year. To apply, film a three–minute video of yourself explaining a STEM topic you're passionate about. You must be a high school senior or an undergraduate college student to apply. To view examples of previous applications, check out our winners page. Your video should be: A mini-lecture, not a personal statement. Pretend you're a lecturer speaking to a class. Teach us something. Clear, creative, accurate, and a demonstration of your passion for the subject. Your video doesn't need to be fancy or high–tech. Production value is not a factor. Three minutes or less in length. About any STEM topic, not necessarily your field of study. Uploaded to YouTube and marked 'public.' It should be accessible to the general public and could but doesn't have to be, targeted at young students.
Scholarship link: https://www.scienceambassadorscholarship.org/#apply
Ivory Home Dream Access Scholarship
Deadline: TBD
Requirements: Undocumented students (with or without DACA) and Utah students who have engaged in significant efforts to further the interests of underserved and/or diverse communities. Children of immigrants may also qualify. Incoming (freshman and transfer students) and continuing University of Utah undergraduates in pursuit of their first degree who attended a Utah high school for a minimum of three years and graduated from a Utah high school. Demonstrate satisfactory progress toward an undergraduate degree with a cumulative GPA of 2.0 or higher. Preference will be given to students who demonstrate financial need.
Scholarship Link: https://ugs.formstack.com/forms/ivorydream_spring2021
Center for Engaged Scholarship
Deadline:TBD
Open To: Undocumented students with or without DACA
Requirements: Open to Ph.D. students in the social sciences who have already completed all departmental and institutional requirements for the Ph.D. degree, including approval of the dissertation proposal. The only requirement not completed must be the writing and where required, the defense, of the dissertation. The following areas of study apply: Anthropology, Economics, Geography, History, Political Science, Social Psychology, and Sociology. Work inspired by these disciplines carried out in interdisciplinary programs such as ethnic studies, women's studies, or American studies is also accepted.
Scholarship Link: https://cescholar.org/
HomeClean Miami Future Leaders Scholarship
Deadline: TBD
Open To: Undocumented students with or without DACA
Requirements: Create a 2 to a 4-minute video explaining why education is the key to a brighter future and how you can use this knowledge to change society for the better. Open to all dynamic, passionate, and visionary students in high school, college, university, or trade school. Open for USA and International Students.
Scholarship link: https://homecleanmiami.com/scholarship/
For A Bright Future Global Scholarship Program
Deadline: TBD
Requirements: Applicants must be high school/ college students who reside and study in the United States and come from low-income households. Must have graduated with a GPA of 3.0 minimum. Additional info will be found when you review the online application.
Scholarship Link: https://www.forabrightfuturefoundation.org/application
Wells Fargo Scholarship Program For People With Disabilities
Deadline: TBD
Requirements: The program is open for anyone who meets the following requirements:Have an identified disability (defined as someone who has, or considers themselves to have, a long-term or recurring issue that impacts one or more major life activity) Have a minimum grade point average of 3.0 on a 4.0 scale or its equivalent. Be a high school senior or graduate who plans to enroll or who is already enrolled in full-time or half-time (at least 6 credits per term) undergraduate study at an accredited two-year or four-year college or university in the United States for the entire 2020-2021 academic year.
Scholarship Link: https://learnmore.scholarsapply.org/pwdscholarship
UPDATED:
November 18, 2021
TBD: TO BE DETERMINED